Community & Economic Information
Fargo, Moorhead, & West Fargo's continuous growth and strong economy makes this a community you will want to be a part of! Not only are there over 5,000 open jobs here, but there are a variety of arts, entertainment, schools, & dining options making the Fargo, Moorhead, & West Fargo area unique. Explore each area & what they have to offer with the links below!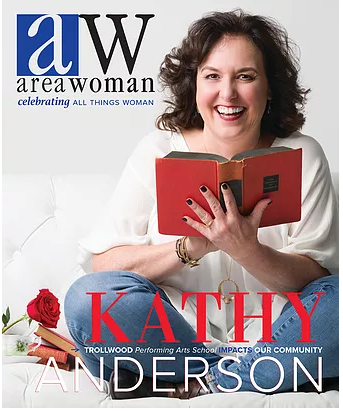 City Websites
---
County Websites & Resources
Popular City Links
---
Economic Information
Find out what all the buzz is about in the Fargo-Moorhead Area! The links below provide a snapshot of the quality of life, cost of living, and explain the community's growth in the past 10 years. The FM area continues to be a great community to live, work, do business, & play.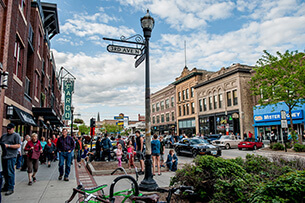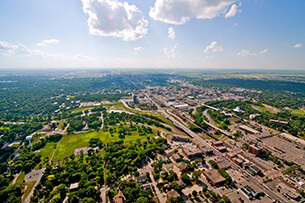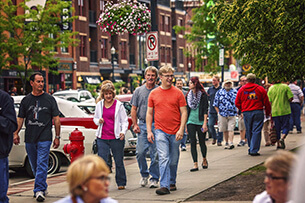 ---
FARGO-MOORHEAD AREA ECONOMIC INFORMATION SOURCES:
Greater Fargo Moorhead Economic Development Corporation
North Dakota Department of Economic Development
Minnesota Department of Employment & Economic Development
Testimonials
" Awesome realtor !!!! Knows her stuff and very good at keeping me informed on all aspects of the sale of my home and also she was always available to show me prospect properties for purchase. Top quality realtor !!!! "
- Michael Smithwick
" Cindy was great to work with! "
- Breann Smith
" Selling one's property is an emotional experience. I felt very comfortable and satisfied with Cindy's help and guidance. "
- Mary Crosby
" Had a great experience. Cindy Schroeder did a wonderfull job and took care of any issues right away. "
- Kent Brandt
" Cindy was great. Very professional "
- Kris Smith
" Thanks for all your help Cindy! "
- Roger and Terry Ball
" no problems "
- Mark Nemmers
" Cindy's service was over the top! She went way above and beyond to make this as easy as possible. Being a first time home buyer, I knew nothing. Cindy explained things and made sure I understood everything, every step of the way. I couldn't possibly have asked for more! "
- Kevin Cossette
" Cindy always kept me up to date and it was a joy to have her assistance and support through out this very exciting process "
- Christopher Graunke
" Cindy was wonderful - so patient and nonjudgemental. We would recommend her to anyone. She was very tactful in dicussing realistic expectations for our budget.  "
- Amy Johnson
" Cindy Schroeder was a wonderful realtor. She kept us informed at all times and was quick to respond to any questions we had. She was professional and very personable. She even brought a "welcome home" gift for our dog at closing which was a very nice touch. We will definitely recommend Cindy & Park Co. to our peers! "
- Andria Padilla
" Cindy was amazing. Her personality is one of honesty, kindness, professionalism and most of all caring. From the moment we met her we knew she was not trying to sell us a house, but she was trying to find us a home. I not only got a house, but I feel blessed to have gotten a new friend! "
- Michael and Laura Roberts
" Great experience! "
- Lindsey Sandbeck
" Excellent service! Kept us informed through out the process of buying our land. "
- Donald and Sandra Hein
" First time home buyer, Cindy was extremely helpful and I truly felt she was on my side throughout the whole process. "
- Seth Burg
" It was amazing. Cindy was very helpful and went above and beyond to help us find something that we loved and was in our budget. "
- Averil Whiteford
" Cindy was good at updating me on everything. She gave me good suggestions on how to keep the property presentable, and even helped me do some painting. She tends to business! "
- Mary Hein
Previous
Next