TIPS TO BUY A HOME
FIND A REALTOR

®

TO REPRESENT YOU
As a member of the multiple listing service (MLS), your REALTOR

®

has access to the homes on the market.
SHOP LENDERS
It is recommended you shop at least three different lenders. Find out what loan options are recommended for you and the costs and benefits for each.
LOOK AT HOMES
You will be set up on "auto email" based on your home search criteria. Your REALTOR

®

will arrange for private showings. Once you find a home you want to buy, you will need a "Loan Estimate" from your lender.
WRITE AN OFFER
An earnest money check & pre-qualification letter from your lender will be needed when writing an offer. Once your offer is accepted, you will need to indicate your "Intent to Proceed" to your lender.
HOME INSPECTION
Inspections are encouraged and usually done within 3-5 days of an accepted offer at the expense of the buyer. This inspection provides a professional opinion on the condition of the home.
APPRAISAL
Most loan types will require an appraisal to be done. The home will need to appraise at the purchase price or greater to move forward.
NOTIFY OTHERS
Give written notice if you are renting and notify the post office. You'll be responsible for putting all utilities (electric, water, garbage/sewer, internet/cable), in your name, starting on the closing date.
HOMEOWNERS INSURANCE
You'll be responsible for getting insurance set up and information sent to your lender.
FINAL WALK-THROUGH
You and your REALTOR

®

will go through the home a final time before closing to ensure it is in the same or better condition as when the offer was written.
UNDERSTANDING THE DISCLOSURE
At least 3 days before closing, you will receive a "Closing Disclosure" that breaks down your loan costs. Compare to the Loan Estimate. If you have questions, notify your REALTOR®.
CLOSING
Closing dates are usually 45-60 days from the contract date. It's time to sign papers and get the keys to your new home! You will need a cashier's check and a driver's license or government issued ID.
---
A Home Warranty Provides Peace-of-Mind After the Sale
A home warranty should include the property's plumbing, electrical, central air conditioning and heating systems, water well system, and structural coverage.

During your first year of ownership, a warranty protects you from unexpected costs of failures due to normal wear and tear on many mechanical systems. Simply call the warranty company when a covered component fails.

Appliances included in the sale are typically covered under the warranty. Look for a warranty that covers most appliances under that standard coverage without additional charges. Read the warranty contract to determine if both the built-in appliances, as well as the stand-alone appliances, are covered under the warranty.

Some warranties include various structural coverage. The warranty may cover structural items, including roof leaks, basement, wall, floor and ceiling cracks.

You can request the home warranty in your Offer to Purchase.

I

f the seller opts not to purchase on your behalf, you may purchase the warranty separately as part of the closing process.
PARK CO., REALTORS® partners with HSA Home Warranty. For more information, visit their website at www.onlinehsa.com.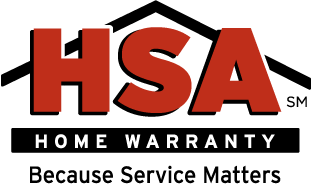 Testimonials
" Cindy's service was over the top! She went way above and beyond to make this as easy as possible. Being a first time home buyer, I knew nothing. Cindy explained things and made sure I understood everything, every step of the way. I couldn't possibly have asked for more! "
- Kevin Cossette
" Great experience! "
- Lindsey Sandbeck
" Cindy was wonderful - so patient and nonjudgemental. We would recommend her to anyone. She was very tactful in dicussing realistic expectations for our budget.  "
- Amy Johnson
" Had a great experience. Cindy Schroeder did a wonderfull job and took care of any issues right away. "
- Kent Brandt
" Cindy was good at updating me on everything. She gave me good suggestions on how to keep the property presentable, and even helped me do some painting. She tends to business! "
- Mary Hein
" Selling one's property is an emotional experience. I felt very comfortable and satisfied with Cindy's help and guidance. "
- Mary Crosby
" First time home buyer, Cindy was extremely helpful and I truly felt she was on my side throughout the whole process. "
- Seth Burg
" Excellent service! Kept us informed through out the process of buying our land. "
- Donald and Sandra Hein
" Cindy always kept me up to date and it was a joy to have her assistance and support through out this very exciting process "
- Christopher Graunke
" Cindy was great. Very professional "
- Kris Smith
" no problems "
- Mark Nemmers
" Thanks for all your help Cindy! "
- Roger and Terry Ball
" Awesome realtor !!!! Knows her stuff and very good at keeping me informed on all aspects of the sale of my home and also she was always available to show me prospect properties for purchase. Top quality realtor !!!! "
- Michael Smithwick
" It was amazing. Cindy was very helpful and went above and beyond to help us find something that we loved and was in our budget. "
- Averil Whiteford
" Cindy was great to work with! "
- Breann Smith
" Cindy Schroeder was a wonderful realtor. She kept us informed at all times and was quick to respond to any questions we had. She was professional and very personable. She even brought a "welcome home" gift for our dog at closing which was a very nice touch. We will definitely recommend Cindy & Park Co. to our peers! "
- Andria Padilla
" Cindy was amazing. Her personality is one of honesty, kindness, professionalism and most of all caring. From the moment we met her we knew she was not trying to sell us a house, but she was trying to find us a home. I not only got a house, but I feel blessed to have gotten a new friend! "
- Michael and Laura Roberts
Previous
Next